Sponsors and Partners
Platinum Sponsor + Classified Day Host Sponsor

The Aerospace Corporation is a nonprofit corporation that operates a federally funded research and development center. It provides guidance and advice to military, civil, and commercial customers ensuring the success of complex, technology-based programs. The Aerospace Corporation is headquartered in El Segundo, Calif., with multiple locations across the United States.
---
Classified Day Gold Sponsor

At L3Harris we anticipate and mitigate risk with end-to-end solutions that meet our customers' mission-critical needs across all domains. Learn more about the systems that safeguard our world
---
Gold Sponsor

At Viasat, we're driven to connect every warfighter, platform, and node in the battlespace. As a global communications company, we power millions of fast, resilient connections for military forces around the world. With innovations spanning in our secure satellite and wireless communications, we're driven to redefine connectivity for the battlespace.
---
Silver Sponsors

Comtech is a leading provider of innovative products, systems, and services for advanced communications solutions. With more than 50 years of proud history in technology innovation and product quality, our cutting-edge satellite communications solutions are deployed globally to support governments and commercial users on mission-critical applications.

ManTech provides mission-focused technology solutions and services for U.S. defense, intelligence community and federal civilian agencies. In business more than 50 years, we excel in full-spectrum cyber, data collection & analytics, enterprise IT, systems engineering and software application development solutions that support national and homeland security.

Red Balloon deploys on-device security to protect devices where they're most vulnerable, secure customer trust and turn cybersecurity into a market advantage. We can help you elevate the security standard and defend against attacks targeting future vulnerabilities with run-time security for real-time protection. Red Balloon. Defend From Within.

SES leads the industry in global content connectivity solutions, operating the world's only multi-orbit constellation of satellites with the unique combination of global coverage and high performance, including the commercially-proven, low-latency Medium Earth Orbit O3b system. By leveraging a vast cloud-enabled network, SES delivers high-quality connectivity solutions anywhere on land, at sea or in the air.

SpiderOak Mission Systems is a U.S.-based software company that builds space cybersecurity products and solutions for civilian, military, and commercial space operations. Our products leverage a unique combination of Zero-Trust encryption and private Blockchain, ensuring the confidentiality, integrity, and availability of your most sensitive data in the Zero-Gravity environments you depend on.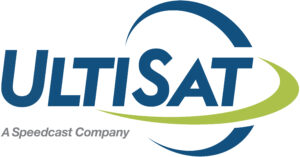 UltiSat is a global provider of end-to-end solutions for managed networks, airborne communications, specialized global wireless, and systems engineering and integration. Customers in government, humanitarian aid, and critical infrastructure markets have unique communications requirements and greater demand for resiliency. For more information visit www.ultisat.com.
---
Tabletop Sponsors

INTEGRASYS, established in 1990 is a software development and engineering company specialized in satellite network design, deployment, maintenance, and interference mitigation tools for monitoring critical satellite infrastructure in the commercial and defense fields, offering a wide range of signal monitoring products and VSAT Deployment, maintenance, and link budget solutions.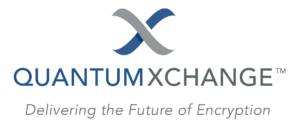 Quantum Xchange holds the key to protecting data and communications networks today and in the post-quantum future. Our unique, zero-trust key delivery platform was built for resiliency, helping organizations stay ahead of the evolving threat landscape and advances in computing with a quantum-safe solution that's crypto agile, enterprise-ready, and deployable today.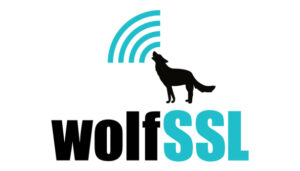 wolfSSL provides lightweight and embedded security solutions with an emphasis on speed, size, portability, features, and standards compliance. Dual licensed to cater to a diversity of users ranging from the hobbyist to the user with commercial needs, we are happy to help our customers and community in any way we can.
---
Media Partners

At Cybersecurity Magazine we first and foremost aim to bring cybersecurity associated information in language accessible to everyone. We feature weekly articles, written and reviewed by experts, and podcasts on various topics around the latest cybersecurity news and developments.

The CyberWire gets people up to speed on cybersecurity and keeps them a step ahead in a rapidly changing world. Situational awareness, continuing education, and professional development are the cornerstones of our programs. We separate the signal from the noise. Learn more about our podcasts and newsletters at thecyberwire.com.

Defense Daily has been the leading daily publication for business leads and defense market intelligence in land, sea, air, and space initiatives for over 65 years. We're delivering our award winning reporting to thousands of unique users a month.

The SATELLITE Conference and Exhibition was launched in 1981 with the goal to connect and unite the satellite industry as we headed toward new frontiers. Over the past 42 years, SATELLITE has served the satellite and space communities and broadened the scope of content to encompass professionals in commercial markets benefiting from satellite technology and applications. To learn more about the event, visit www.SATShow.com.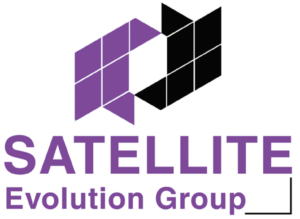 The Satellite Evolution Group, a division of DS Air Limited, is one of the leading content marketing platforms for the Satellite, Space, NewSpace and Military sectors. For over eighteen years we have delivered information key to these fast evolving sectors. For further information visit: www.satelliteevolution.com.

Via Satellite has provided essential news and expert business analysis on the global commercial communications satellite industry, including current and evolving applications, infrastructure issues, technology, and business and regulatory developments around the world for more than 35 years.