Sponsors and Partners
Platinum Sponsor + Classified Day Host Sponsor

The Aerospace Corporation is a nonprofit corporation that operates a federally funded research and development center. It provides guidance and advice to military, civil, and commercial customers ensuring the success of complex, technology-based programs. The Aerospace Corporation is headquartered in El Segundo, Calif., with multiple locations across the United States.
---
Gold Sponsors

At Viasat, we're driven to connect every warfighter, platform, and node in the battlespace. As a global communications company, we power millions of fast, resilient connections for military forces around the world. With innovations spanning in our secure satellite and wireless communications, we're driven to redefine connectivity for the battlespace.
---
Silver Sponsors

Red Balloon deploys on-device security to protect devices where they're most vulnerable, secure customer trust and turn cybersecurity into a market advantage. We can help you elevate the security standard and defend against attacks targeting future vulnerabilities with run-time security for real-time protection. Red Balloon. Defend From Within.

IronNet for Space – With high volumes of sensitive data and intellectual property coursing through a vast supply chain, the space development industry faces accelerated cyber risk. IronNet's Collective Defense platform provides detection of new and unidentified cyberattack behaviors and a secure environment for real-time collaboration based on actionable attack intelligence.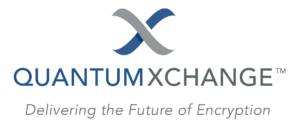 Quantum Xchange holds the key to protecting data and communications networks today and in the post-quantum future. Our unique, zero-trust key delivery platform was built for resiliency, helping organizations stay ahead of the evolving threat landscape and advances in computing with a quantum-safe solution that's crypto agile, enterprise-ready, and deployable today.

SpiderOak Mission Systems is a US based software company that builds space cybersecurity products and solutions for civilian, military, and commercial space operations. Our products leverage a unique combination of Zero-Trust encryption and private Blockchain, ensuring the confidentiality, integrity, and availability of your most sensitive data in the Zero-Gravity environments you depend on.
---
Tabletop Sponsors

Red Hat is the world's leading provider of enterprise open source software solutions, using a community-powered approach to deliver high-performing Linux, hybrid cloud, container, and Kubernetes technologies. Red Hat helps customers integrate IT applications, develop cloud-native applications, standardize on their industry-leading operating system, and automate, secure, and manage complex environments.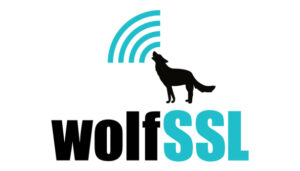 wolfSSL provides lightweight and embedded security solutions with an emphasis on speed, size, portability, features, and standards compliance. Dual licensed to cater to a diversity of users ranging from the hobbyist to the user with commercial needs, we are happy to help our customers and community in any way we can.
---
Media Partners

Connectivity Business News is keenly focused on reporting the news and trends of investment in the connectivity sector. We seek to track, understand, and foster connectivity investment, and help the connectivity industry advance. With Connectivity Business News, we link you to sounder investment performance.